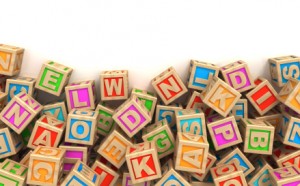 Having done well over a decade of IBM Rational DOORS Administration, I was looking forward to moving to IBM Rational DOORS Next Generation to learn something new. And boy, with IBM Rational Jazz there's a lot to learn! Making the learning curve a bit harder than it already is, IBM speaks in acronyms. What do they all mean? See below! This list will be updated as new acronyms are found.
ALM – Depracated. See CLM.
CCM – Chance and Configuration Management. This is how IBM refers to Rational Team Concert within the Jazz itself.
CLM – Collaborative Lifecycle Management. CLM was originally called ALM for Application Lifecycle Management. When IBM refers to CLM in a commercial context, they're talking about Rational DOORS Next Generation, Rational Team Concert, and Rational Quality Manager collectively. A license for CLM is good for all three applications.
DNG – DOORS Next Generation. The official acronym is RDNG.
IBM – International Business Machines.
JTS – Jazz Team Server. It manages users and licenses in a CLM deployment.
OSLC – Open Services for Lifecycle Collaboration. An open set of standards to implement engineering artifact types into your own application. If your application can speak the language of OSLC, it can be integrated with other OSLC applications. Find out more at the official OSLC web page.
PLE – Product Line Engineering. A method of deriving different products from common requirements. An example would be a car. One version has a 180hp engine, another a 220 hp engine. Both engine types are supported in cars that are convertible and hardtop. Total of four different products with four sets of requirements and design, but sharing the majority of requirements, design, and packaging. That is product line engineering.
PLM – Product Lifecycle Management. PLM software manages the entire product lifecycle, from development to implementation. Can encompass everything from customer relations, supply line, bill of materials, documentation, requirements, code, etc. Typically businesses use these systems as repositories representing the system in release/production. CLM applications, therefore, would integrate or output their data into a PLM system where it would be read-only.
QM – Quality Management. This is how IBM refers to Rational Quality Manager within the application itself.
RDNG – Rational DOORS Next Generation. Runs on Jazz Application Framework. Used for Requirements Management. Used to be known as Rational Requirements Composer.
RELM – Rational Engineering Lifecycle Manager. IBM Rational Engineering Lifecycle Manager visualizes, analyzes and organizes engineering lifecycle data and data relationships. It enables product development teams to search and query engineering data that is stored and managed in multiple sources and locations.
REST – Representational State Transfer. Per the Wikipedia REST page, REST is an architectural style consisting of a coordinated set of architectural constraints applied to components, connectors, and data elements, within a distributed hypermedia system. REST ignores the details of component implementation and protocol syntax in order to focus on the roles of components, the constraints upon their interaction with other components, and their interpretation of significant data elements.
RM – Requirements Management. This is how IBM refers to DOORS Next Generation within the application itself.
RQM – Rational Quality Manager. Runs on Jazz Application Framework. Used for Test and Quality Management.
RRC – Deprecated. See RDNG.
RPE – Rational Publishing Engine. This application works with any REST compatible data source as well as Rational DOORS to produce documents from the selected data sources.
RRDG – Rational Reporting for Document Generation. A lightweight version of Rational Publishing Engine that is built in to DOORS Next Generation. RRDG uses templates defined in RPE to generate documents. It does not generate graphs and charts.
RRDI – Rational Reporting For Development Intelligence. A lightweight version of Cognos Insight also known as Rational Reporting. RRDI reports are database-driven, like Crystal Reports. Quick lists, graphs, and charts are the best RRDI reports. Though it's possible to layout documents with RRDI, it's not really the common usage.
RTC – Rational Team Concert. RUns on Jazz Application Framework. Used for Project Management, Task Management, Source Code Control and Versioning, and Build Automation (including Continuous Releases).
URI – Uniform Resource Indicator. The URI combines the URL and URN. In the realm of Jazz, each and every artifact has a unique URI. Per the Wikipedia entry for URI: A uniform resource name (URN) functions like a person's name, while a uniform resource locator (URL) resembles that person's street address. In other words: the URN defines an item's identity, while the URL provides a method for finding it.
VVC – Variant Version Control. Deprecated. Now just referred to as Configuration Management. Enables PLE within the CLM applications.