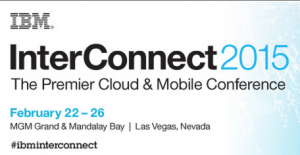 As most of you are likely aware, IBM Innovate 2014 was the last Innovate conference. The lease with Walt Disney World's Swan and Dolphin hotel was up, and unofficially everyone at Innovate 2014 knew that Innovate was going to be combined with Impact and Insight for three conferences in one in Las Vegas in February 2015.
Finally IBM has made it official. The new conference is InterConnect, and InterConnect 2015 is going to be Feb 22 – 26 in Las Vegas, NV.
Vegas can certainly handle huge conferences. I'm hoping that the conference isn't so big that it's very disorganized. And given that this will be the first year, chances are high that confusion will reign. In any case, I'm already making my plans to be in Vegas this February. Hope to see you there!