I don't believe this was announced in the 4.0.5 release notes, but Rational Quality Manager now allows Records Per Page to be saved for a query.
If you don't know what I'm talking about, it's the setting shown below.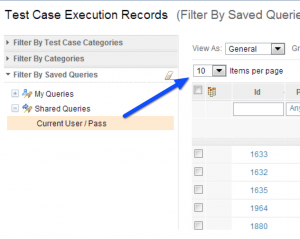 Even an IBM expert didn't realize this change made it in. Very cool.
A client of mine new to 4.0.4 asked for this, and it just so happened to be fixed quickly. So rare that the stars align in this way.